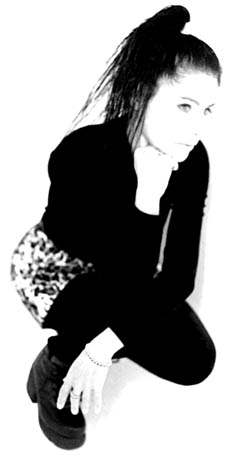 Margie Rogerson's customers are an interesting mix including clientele in the political and entertainment worlds as well as the savvy shopper. goldberry's Fine Jewelry is unique and competitively priced.
Ms. Rogerson conceived goldberry in 1967 while a sociology student at the University of California at Berkeley. The micro mini-dress launched her career. Shown to Bally of Switzerland, they ordered a dozen of these creations. Her designs lined the windows of Telegraph Avenue in Berkeley and Haight Street in San Francisco during the Summer of Love. "I was getting so many orders, I dropped out of Berkeley, gave up sociology, and I knew I would be a fashion designer," says Ms. Rogerson.
Selling to many specialty boutiques in 1972 Ms. Rogerson was introduced into major department stores by James Ludwig of Sak's Fifth Avenue. In 1976 goldberry was opened on fashionable Sacramento Street in Presidio Heights, San Francisco.
In 1983 Ms Rogerson took her work to New York. Jean Rosenberg of Henri Bendel displayed the goldberry cape and the sell-through was so good that Bendel continued the line for five years. Michelle Smith of I. Magnin then presented the goldberry cape annually at the exclusive San Francisco Opera Shows and in the couture salons throughout the chain.
In 1993 Ms. Rogerson's creative process evolved from velvet to colored gem stones. She says: "I went from working in yards to carats." Ms. Rogerson became fascinated with the colors of emeralds, sapphires and rubies. She closed goldberry and traveled to Vienna to view the Hapsburg Jewels and studied private collections of loose stones in Europe. Ms. Rogerson keeps current with new gem treatments and new mines looking at stones on memo and at the jewelry trade shows. She specializes in natural gems with laboratory certification.
Ms. Rogerson's inspiration comes from her life time passion for color. Her search is for the perfect red ruby, the rare candy green emerald, and the special sapphire in blue or white or a rainbow of pastels. Mythological images from fairy tales and her own childhood fantasies mingle together to create her work. She says: "As a child I loved the thought of discovering a lost treasure chest filled with jewels." Many of her pieces are continuous strands of perfectly matching stones made into rings and bracelets. Her childhood's perspective of size and simplicity of design combine with intense flowing color creating a larger than life effect. The hand fabricated platinum gives the pieces their heavy sensuous feel.
Catering to the demand for diamonds Ms Rogerson has directed her expertise to sourcing diamonds. Once cut, color, clarity and carat weight are specified Ms Rogerson will provide for her customer a list of laboratory certifications for each diamond in the current market that meets the customer's requirements. From this extensive inventory the customer can then select the diamonds they wish to view. Ms Rogerson's goal is to procure the very best diamond at the most competitive price.
goldberry's white marble and crystal showroom/retail store is open by appointment at 3516 Sacramento Street, San Francisco.
Margie Rogerson and her goldberry designs have been featured in local, national and international magazines and newspapers and on E – Entertainment Television.
Ms. Rogerson was born August 23, 1947 in San Francisco and resides in Presidio Heights. She's a certified professional ski instructor, tennis player and runner. She has donated to numerous charities including the San Francisco Museum of Modern Art, the San Francisco Zoo, the Chinese American International School, the Asia Society, the French American International School, the GLAD Media Awards, the Junior League of San Francisco and KQED, the PBS television station in the Bay Area, whose studios produced two television spots with special effects on goldberry. Her flair for design also extends to real estate where she creates innovative commercial property developments.
Partial list of customers patrons tenants:
Alice Adams, author
Andrej Babiš, Prime Minister Czech Republic, PATRON
Beatrice Bowles, socialite
Willie Brown, Mayor of San Francisco
Evelyn Cisneros, Prima Ballerina San Francisco Ballet
Chick Corea, jazz musician
Penny Coulture, philanthropist, TENANT
Dillingham Family, socialites
Bob Dylan, rock star + poet
Daniel Elsberg, politician
Peter Falk, actor
Mimi Farina, folk singer
Sakurako Fisher, socialite
Dianne Feinstein, U.S. Senator California, TENANT
Cristina Garcia, author
Tom Hsieh, politician
Erica Jong, author
Milt (The Judge) Hinton, upright-bass jazz musician
Marilyn Horne, opera singer
Dick Kramlich, entrepreneur, TENANT
Timothy Leary, cultural icon
Monica Madanes, Argentine industrialist, PATRON
Roger McGuinn, rock star
Joni Mitchell, rock star
Sharon Owsley, socialite
Cynthia Saltzman, socialite
Helen Schwab, socialite
Elsa Spaulding, socialite
Danielle Steel, author, TENANT
Amy Tan, author
Topham Family, socialites
Paul Wattis, arts foundation, TENANT
Johnny Winter, rock star
Paul Winter, jazz musician